Last year the last live talk I gave a talk on hardening off seedlings. I admit I was surprised that out of a room of a couple hundred gardeners, only a third to a half raised their hands when asked if they knew how to harden-off seedlings.
When I had been asked to do this talk, I thought it would bore a room of gardeners, but in that moment I understood something fundamental about our gardening journey, that has stayed with me all year.
What may seem basic knowledge to one gardener, may be another gardener's biggest challenge, or may be something that has eluded them completely.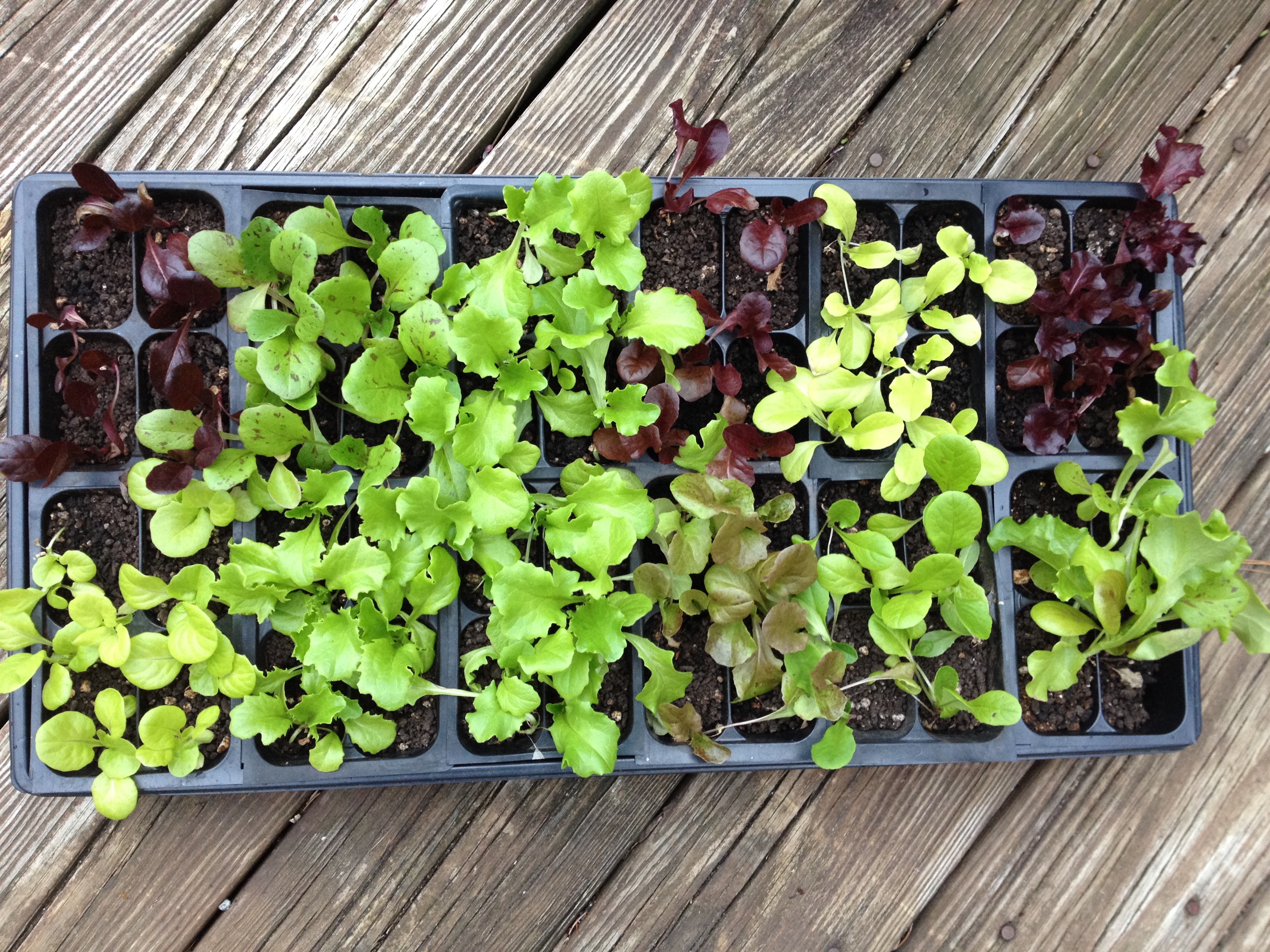 As I took out my lettuce seedlings to continue the hardening-off process, I remembered this talk and thought I'd offer the talk to you in case any of you have struggled with seedlings dying in the garden like my friend Sharon.
Sharon has been gardening for a couple decades longer than I have been.She is someone I look up to for her experience, yet she is primarily a perennial heirloom flower gardener.
Sharon confessed to me a couple years ago when we were potting up seedlings together, that hers tend to die. Turns out she would start her seedlings indoors, then one day, she would take them out and put them in the ground. She had not really hardened off any of her annual vegetable seedlings and just gotten lucky that some would live, but many didn't. Hence, after years of wasting money on seeds, she had given up on starting seedlings .
Yikes!